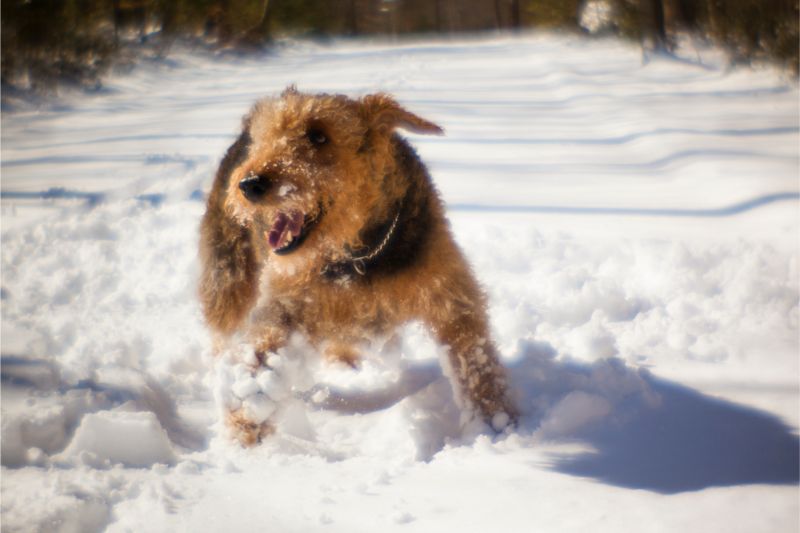 Many of our pets seem to act like they're impervious to the negative effects of cold weather, but overexposure to ice, snow, and frigid ground conditions can have serious consequences.
Similar to the defenses against scorching pavement in summertime, winter paw care takes our attention to a whole new level. Without a daily approach to injury prevention, damage to a pet's feet can stand in the way of a high quality of life.
Enjoying Winter's Charms
It can be simply magical to walk your dog in the snow. Many breeds are built for cold conditions, but that doesn't mean they don't need special attention before, during, and after time spent outdoors. Without a doubt, all animals are subject to damaging effects of cold weather and require proactive care.
A Layer of Protection
An attempt to convince an animal to wear protective booties may feel like an exercise in futility, but with ample time, encouragement and patience, a pet will eventually adjust. And, considering how amazing they'll feel during a romp through frozen conditions they might wonder how they ever lived without booties!

Pet owners have loads of options to choose from. When it comes to winter paw care, purchase pet booties that fit snugly, and are waterproof and insulating. Good traction on the bottom can make all the difference on the ice and slush.

Be sure to reward your pet frequently in the early stages of "boot camp" to build positive associations.
More Winter Paw Care
If your pet just can't handle booties, be sure to protect their paws in these alternate ways:

Try to clear out a path for your pet to use from the back door to their preferred place in the yard. Covering the path with straw can go a long way toward protecting them from the elements.
When they come inside, soak their feet in lukewarm water. Inspect for any snow pack or icy clumps.
After walking around the neighborhood, be sure that they don't lick the paws before you wipe them clean.
Invest in a natural paw balm or salve to protect the pads from drying out, cracking, and bleeding.
Keep the hair between paw pads trimmed. Long hairs can allow ice, chemicals, salt, and more to accumulate.
Keep the nails short to maximize traction of the paw pads.
Warm, Healthy, Happy
In addition to general winter paw care, it's imperative to remain on high alert regarding exposure to the cold. Frostbite and hypothermia are common threats to winter pet wellness. Keep walks short and look for any signs of shivering, shaking, anxiety, or moving slowly.

Remember, winter pet safety is a must for all pets, but senior pets, very young animals, and those with chronic health conditions are at increased risk.

If you have further questions about protecting your pet this winter, please contact Dupont Veterinary Clinic. Our veterinarians and staff members are always here for you.