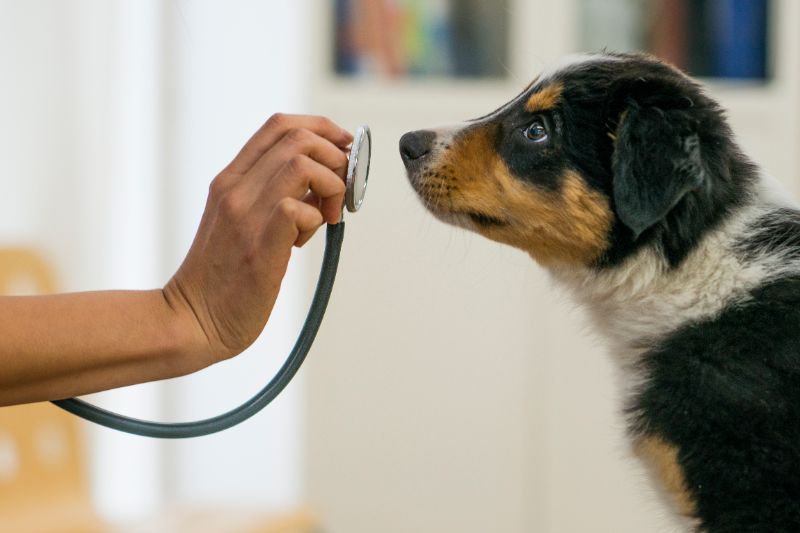 While most pet owners refer to their primary veterinarian when speaking of their pet's medical care, you may be surprised just how much a veterinary technician does. In fact, veterinary technicians are the first to assess your pet, as well as provide important screening and diagnostic services. They are an essential part of a successful, high quality veterinary practice.
The team at Dupont Veterinary Clinic wants to put a spotlight on how essential our fantastic technicians are and the expertise, education, drive, and compassion required for the job.
The Role of the Veterinary Technician
Veterinary technicians, or vet techs as they are often called, support veterinarians with technical and medical tasks. Much like a nurse who works with a medical doctor or surgeon, veterinary techs are instrumental in supporting veterinarians by providing direct care to pet patients.
Some of the duties performed by veterinary technicians include:
Takes your pet's vitals and performs an initial examination
Blood draws for lab work
Performs first aid and triage services in an emergency
Prepares your pet and surgical instruments for their procedure
Monitoring and reporting on changes to an animal's health in-hospital
Administering anesthesia
Communicating with pet families
Recording important medical details in a pet's records
Providing education about pet health and wellness
The role of a veterinary technician is extensive and their work is invaluable to making the veterinary experience one that is effective, skillful, and heartfelt. They are often the first point of contact when examining a pet and meeting with their owner. They're a part of the veterinary family, getting to know each pet personally and offering compassion, excellence in care, and a commitment to the health of our pets.
Veterinary Techs Are Important Professionals 
Veterinary technicians have completed an Associates degree, or a Bachelor's in some cases, through an accredited college. Upon graduation, they must pass the Veterinary Technician National Exam before they can be a certified veterinary technician.
From there, most technicians choose to become members of The National Association of Veterinary Technicians in America and similar professional organizations that offer education, support, and other opportunities to accelerate their growth in the field.

Once a technician is hired at a veterinary hospital or other animal facility, their training doesn't end there. Ongoing coursework and certification is something most techs are motivated to do, and some clinics require ongoing training for their staff.
Meet Our Veterinary Technicians
The team at Dupont want to celebrate our incredible team of veterinary technicians. Without them, we wouldn't be able to provide the extraordinary services we offer here at our clinic. Please feel free to let us know how special you think our technicians are, too, by commenting on our Facebook or giving us a call.