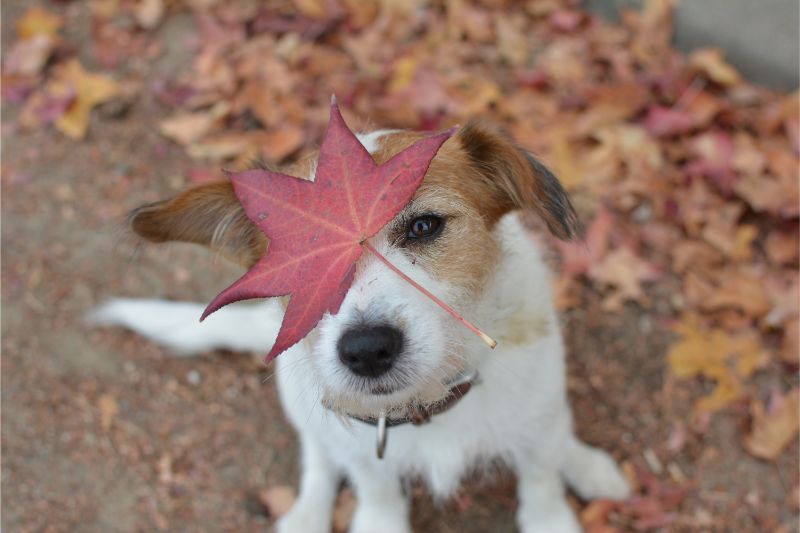 The crisp autumn air is a refreshing change from the stifling Indiana summer, and for many of us fall is a favorite time of year.

Pets enjoy the cooler weather too, but autumn brings with it a whole new crop of dangers for our four-legged family members. We know your pet's health and safety is your top priority, which is why we are starting the season off with a fall pet safety review!
Continue…
It's tick season here in our neck of the woods, and although summer is winding down, the tick population is definitely not. If your pet spends a lot of time in the great outdoors, you probably know that ticks are a problem to be prepared for.
But have you ever had to remove a tick
There are a lot of common misconceptions about this process, so we thought we'd spend some time going over the basics, as well as things not to do.
Tick Dangers
Most of us know that tick bites are painful and uncomfortable. They're also dangerous. Tick bites can transmit debilitating diseases to humans and pets, such as: Continue…
For many of us, the 4th of July is a holiday we look forward to all year. Friends, family, food, and fireworks make this summer event a beloved tradition that we can't imagine doing without. Our pets, however, may feel differently. The loud noises, smell of smoke, and general chaos of this all-American celebration can create some major anxiety for our four-legged friends.
Fireworks displays aren't the only thing pets have to worry about in the summer months. Storm season is upon us, too; and the same pets that are fearful of fireworks likely deal with anxiety surrounding the sounds and sights of a summer thunderstorm. Fortunately, there are lots of tools at our disposal for helping to reduce thunderstorm and firework anxiety in our pets. Continue…