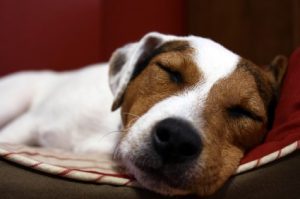 It can be hard to leave your dog or cat at a boarding facility while you are away on vacation or business since we often times consider them family members. Make sure to do your research to find the kennel that best suits your pet's needs. Some kennels are very basic and some have all of the extras. Here are some tips on finding a good boarding kennel for your pet.
Looking for a Kennel
When you are starting to look for a boarding kennel, one of the best places to start is by word of mouth from people you know and trust. Getting an honest opinion from someone that has used a boarding kennel can be one of the best evaluation of the facility.
It is a good idea to research a kennel as soon as you bring a cat or dog home, just in case you have an emergency or suddenly need to leave home. Some great places to start looking are by searching online, in the phone book, or even calling Dupont Veterinary Clinic to ask your veterinarian. When searching online, the boarding kennel may have a blog or place for customers to write their own reviews of their services.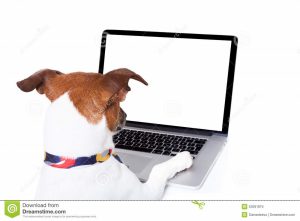 Services
Make a trip to the facility in person before scheduling your pet to board. Be sure to look at the sleeping area for your pet, where they will be exercised, the overall cleanliness, and take a look at how comfortable the staff is with your pet and other animals at the facility.
Look at all of the additional services that the facility provides, do they include extra play time or exercise, do they play with your dog, or do they have organized play time with the other dogs. If your pet has a specific diet be sure to communicate that to the facility and see how they will accommodate that or if you need to bring food from home. Talk to the boarding facility about any medications they may be taking to see if they are comfortable or able to give those medications. Especially if your dog is diabetic and needs daily insulin injections, ask them if they would be able to give these injections at the facility and if they are able to properly store the insulin bottle. If your pet has specific health needs make sure you ask them what the facility would do in case of a medical emergency. If your pet has a special bed, blanket or toys, find out if you can bring them when they stay there. Those familiar items may help decrease your pet's anxiety while being away from home.
Find out Which Immunizations are Required
Once you have selected a boarding facility, be sure to get a list of immunizations your pet will need in order to stay there. Compare the list to your records or call your veterinarian at Dupont Veterinary Clinic to determine if your pet is up to date on all vaccines. Be sure to look at your pet's vaccine records ahead of time so you can schedule an appointment with your veterinarian if needed.
What to Bring
When taking your pet to the boarding kennel be sure to take any food, medications, toys, or bedding with you. Bring copies of your pet's vaccination records to show proof of immunization if needed. It is also important to leave multiple phone numbers and an emergency contact just in case it is needed while you are out of town.
Once you have found the kennel that you are comfortable with and your pet is current on all their vaccines, you are ready to leave town! Taking these additional steps ahead of time will ensure that your pet is more comfortable and you will be less concerned about their well-being while you are away. We at Dupont Veterinary Clinic hope you and yours have a happy and healthy holiday season!