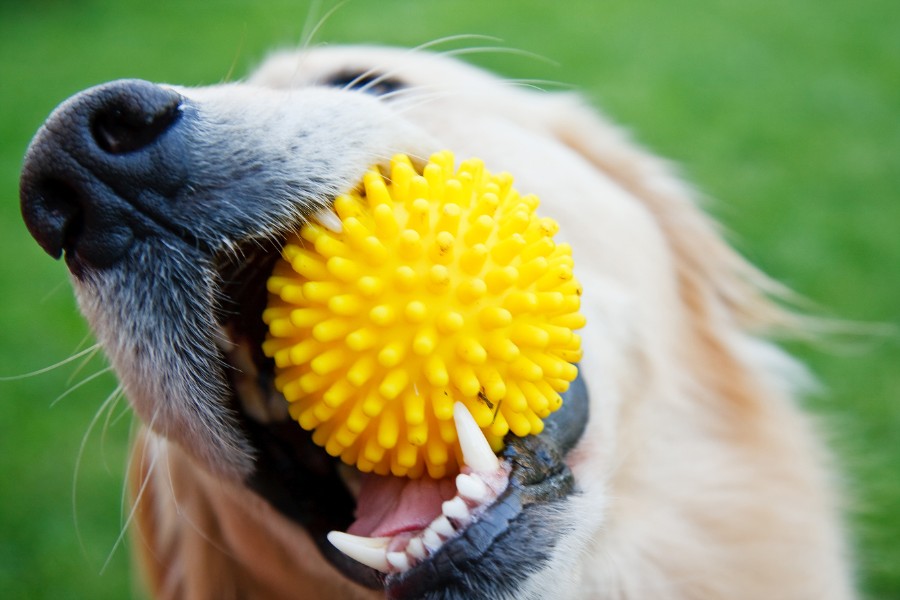 Anyone who's ever lived with a pet knows that some habits die hard, especially those that have been ingrained for thousands of years. That angelic fluff ball perched on your couch may look like your furry best friend, but the reality is that our domesticated dogs and cats are basically wild animals masquerading as pets. We're made acutely aware of this when Fido rips our new slippers to shreds or when Fluffy drops a lifeless mouse at our feet.

Chewing is another one of those hard-wired behaviors. Making sure that pets have an appropriate outlet for this activity is the key to avoiding dangerous or destructive chewing. Luckily, the team at Dupont Veterinary Clinic has the scoop on safe chew toys and what to avoid to protect your pet.
On the Alert
Although dogs and cats both love to chew on tough materials, such as bone and sinew, that doesn't mean these are appropriate options for your pet. Very hard chew toys, such as antlers, dried bones, and hooves, can actually break teeth. In some cases, splintering can occur, causing damage to the mouth or intestines when swallowed.

On the other hand, toys that are very soft carry their own set of risks. Soft or foam toys can easily be ripped into bite-sized chunks, putting animals at risk of choking or intestinal blockage.
Chewing Style 101
When searching for safe chew toys, take your pet's particular chewing style into consideration. Some dogs are considered "destructive chewers" who can tear through seemingly any object. Other dogs and many cats tend to nibble, and many pets of both species have a tendency to swallow small parts that can easily be chewed off, such as buttons or the "tail" on a stuffed toy.

Also keep your pet's size in mind when buying toys. Anything your pet can fit entirely inside their mouth is too small and will pose a choking hazard. A toy that's too big for your pet will be cumbersome and isn't likely to be used.
Safe Chew Toys
Many thousands of pets have become sick from salmonella and other food-borne pathogens found in rawhides and other edible treats from overseas. Similarly, some chew toys and treats contain food coloring, preservatives, and other undesirable chemicals that can easily be transferred to your pet's mouth (and, subsequently, their bloodstream).

The safest chew toys are durable, all-natural, and made in the U.S.A. Examples include:

Ball toys – Many dogs and some cats love balls – just be sure they're an appropriate size and made of durable rubber. Tennis balls generally do not stand up to chewing.
Distraction toys – Kong makes extremely durable rubber toys that can be stuffed with treats or left plain.
"Bone" toys – Rawhides generally aren't safe for your dog (talk with your veterinarian about good alternatives). Kong toys and some Nylabone products can provide hours of safe, non-toxic chewing.
Comfort toys – Chewing on a soft toy is a must for some pets, but anything with arms, legs, a tail, or squeakers should be avoided. Destructive chewers should never be given stuffed toys.
Always supervise your pet when they're chewing on or playing with any toy. As always, please don't hesitate to contact the staff at Dupont for more information!