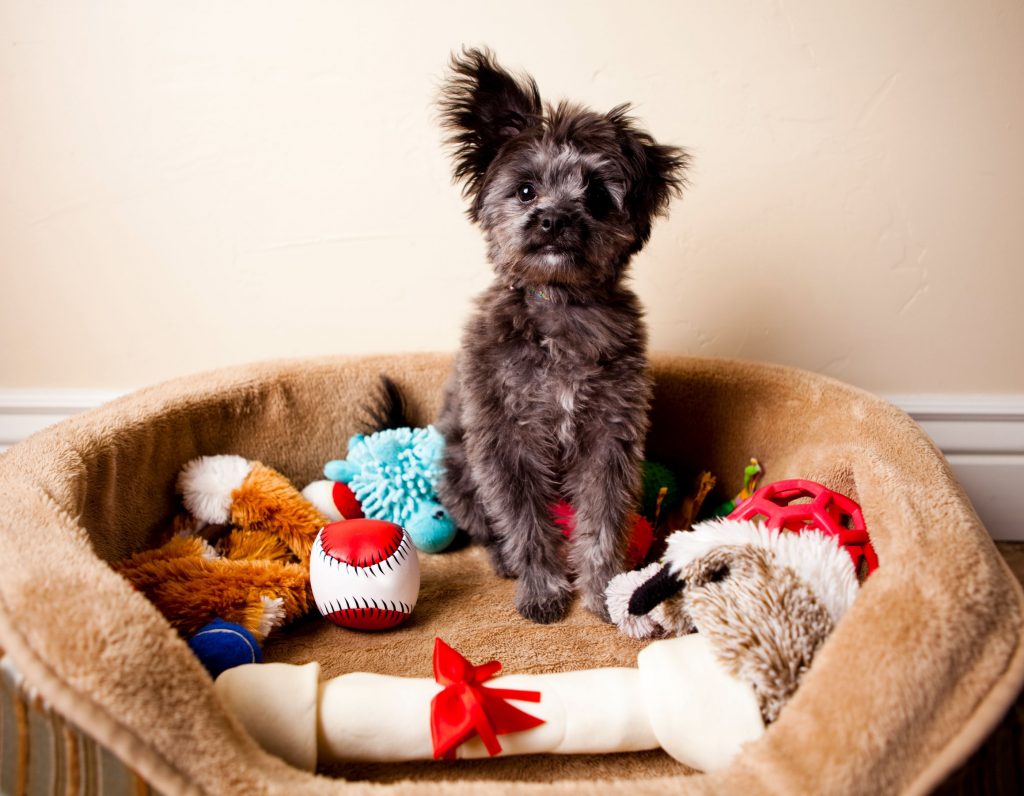 If you are like most pet owners, you're always on the lookout for new and interesting items for your pet. It is crucial to encourage play and problem solving at home, but that doesn't mean all toys and games are fun or satisfying to your pet. In fact, many commercially available products have become sort of humdrum or lackluster, in part because you've already bought them for your pet. The pet industry continues to evolve and we've got the skinny on this year's trending pet toys.
Know Your Pet
It's not always easy or clear what your pet prefers to play or engage with. Some days they might want to hunt or ambush, others center on chewing, digging, or scratching. A variety of toys is the best tactic to keep curious pets entertained. Always check they are free of tears, loose parts, or other hazards that could result in injury. Rotate toys out every day or so to keep interest fresh.
Range of Interests
Of all the trending pet toys out there, it's hard to compete with food puzzles. The West Paw Qwizl is heavy duty enough for even the most steadfast chewers—it's also dishwasher safe. Add a gob of peanut butter with a few crunchy kibbles for good measure and your pup will be stoked!
The Outward Hound Invincibles Snake Toy is a clear winner for dogs that form attachments to their toys. It's rugged, yet crinkly, silly, and squeaky. Your dog will not be able to resist it. Be sure your pet doesn't have access to this toy when you're not around; they might go overboard with the chewing.
The Hide-A-Squirrel toy might not look like much, but dogs go crazy over the simple design, the funny stuffed squirrels, and the brain teaser element. You can hide treats inside the "tree" and sit back for endless sniffing, tossing, batting, and even snuggling with the forest creatures.
Trending Pet Toys for Kitties
Since your cat's exercise is of paramount importance, it may be time to invest in a beautifully designed and effective exercise Cat Wheel (if you have room for one). It may take some coaxing to get your cat to begin their workouts, and you can motivate them with a fun feather wand. Or the bird simulation toy.
Slow down your cat's eating or keep them occupied in your absence with this Interactive Cat Feeder Toy, and be sure they have a sweet spot to climb and lounge in with a wall mounted playground. Be sure to stock up on catnip mice (always on trend for the feline set!).
Trending Pet Toys
The most popular toys for your pet are possibly the ones they've enjoyed since their earliest months. While their interests and play styles may change somewhat as they get older, it is important to consistently try to interest them in new things and develop different skills/interests as they age. Ongoing exposure to trending pet toys is the way to stay on top of the attest and greatest methods of caring for pets in the modern age.
If you have any questions about your pet's health or behavior, please give us a call at
(260) 637-7676. Our veterinarians and staff members are happy to help at Dupont Veterinary Clinic at Coldwater.