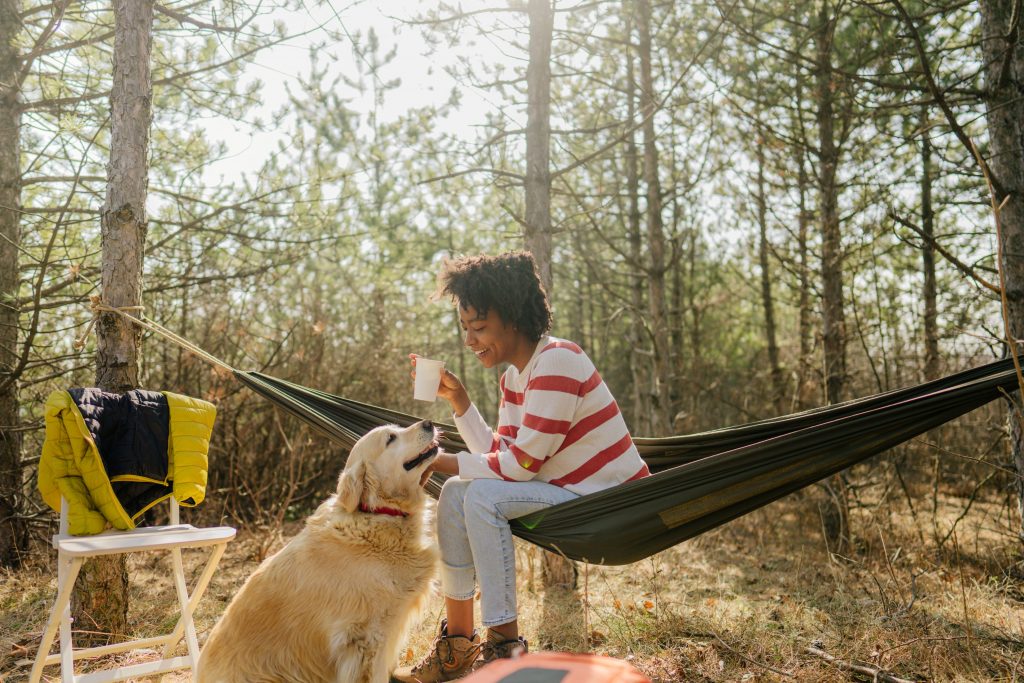 Camping is a beloved summer activity for many families, and Indiana is home to a wide variety of scenic spots to pitch your tent. Including the family pet can make the experience even more memorable. After all, who doesn't relish the sight of a happy pup frolicking through the woods or along the lakeshore?
Camping with pets is not without some risks, however. Careful planning and preparation is necessary for a safe and enjoyable experience for your pet, and your team at Dupont Veterinary Clinic is here to help you get set up for success!
Continue…
The dog days of summer can inspire us to escape to the great outdoors for some fresh air and fun. If you're a nature-loving pet parent, camping with a pet might seem like the ultimate way to relax on a weekend.
In preparing for such an excursion, you probably have a number of 'must-haves', like bug spray, sunscreen, and marshmallows on your packing list. Similarly, there are many precautions to take to keep your best fur pal safe while on the lake, in the woods, or wherever your sense of adventure leads you.
Pre-Camping Pet Checklist
From Hoosier National Forest and State Parks to the many beautiful, inviting lakes, Indiana has some amazing campsites to offer a family and their Fido. Continue…